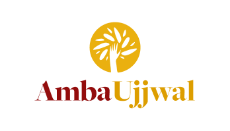 AmbaUjjwal is a journey of empowerment.
An initiative of Amba Foundation under its Ujjwal Bhawishya Project, it provides
opportunities to underprivileged women to learn, make and sell handcrafted
products. The mission is a holistic socio- economic upliftment and inclusion of
marginalized women in society and in the economy. Each purchase made is a step
towards empowering this women community.